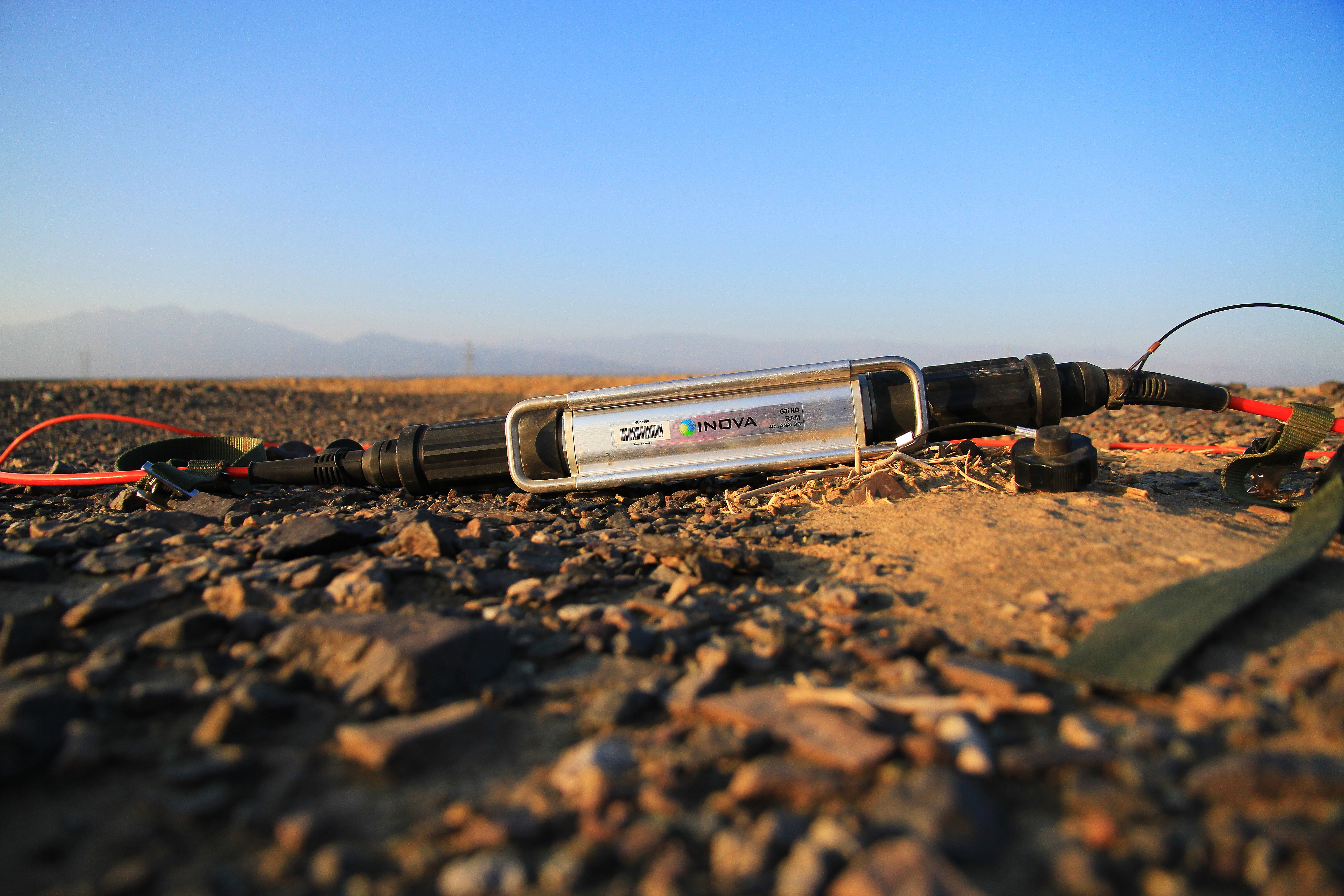 8,000 Channels of G3i Successfully Supplied to Advent Oilfield Services Private Ltd.
Jul 14, 2021
---
INOVA Geophysical successfully supplied and commissioned two G3i HD seismic acquisition systems with 8,000 channels to Advent Oilfield Services Private Ltd., headquartered in Gurugram, India. Advent selected INOVA's cable-based G3i HD system to undertake a project in a challenging environment where equipment reliability and ease of use were paramount while providing real-time data.
Advent was awarded a contract with M/s Oil & Natural Gas Corporation (ONGC) to carry out 3D seismic data acquisition in central India under a new exploration regime. The project and mobilization needed to be completed within a very narrow time frame, and the timely supply of equipment was a key piece of the equation. The INOVA team was able to meet this requirement despite the current challenges faced globally for transportation and deliveries.
"We are pleased to see INOVA's team deliver reliability and speed while facing barriers in this project. All industries are facing tremendous logistical challenges with shortages of components and transportation barriers. But we understood Advent's needs and we were able to rally to accomplish them without compromising the quality of our products," INOVA's Chief Executive Officer Carey Mogdan said.
G3i HD's high-capacity, cable-based acquisition system is powered by iX1 technology and offers scalable solutions for any project. The flexible architecture provides a single system platform with standardized field equipment and multiple central recording system options to meet the unique challenges of every survey, while maintaining optimal operational efficiency ready for various terrains and climates.
About Advent Oilfield Services Private Limited
ADVENT is an Indian, oilfield and energy services company catering to E&P sector of Oil & Gas, Shale Oil and Gas, CBM, mining and other extractive industries across India and Asia. The company is founded and promoted by professionals with decades of experience in Oil field services, particularly in India, Myanmar, Indonesia, other Southeast Asian and Middle East countries.
Advent is operating six (06) seismic crews in India, including one 2D Vibrosies crew and five large 3D dynamite crews in different geographies of the country. Since their inception in 2014, they have acquired over 7,000 LKM of 2D and over 1,000 SQ KM of 3D Seismic Data Acquisition in India for their esteemed customers and exponentially expanding their business in other countries.
About INOVA Geophysical
INOVA Geophysical Equipment Limited is a leading provider of land geophysical technology, including source and source control systems, cabled and cableless land acquisition systems, and advanced seismic sensing devices. Managed as an independent company, INOVA is a joint venture owned 51% by BGP (a wholly owned subsidiary of China National Petroleum Corporation) and 49% by ION Geophysical Corporation (NYSE: IO). Additional information about INOVA is available at www.inovageo.com.