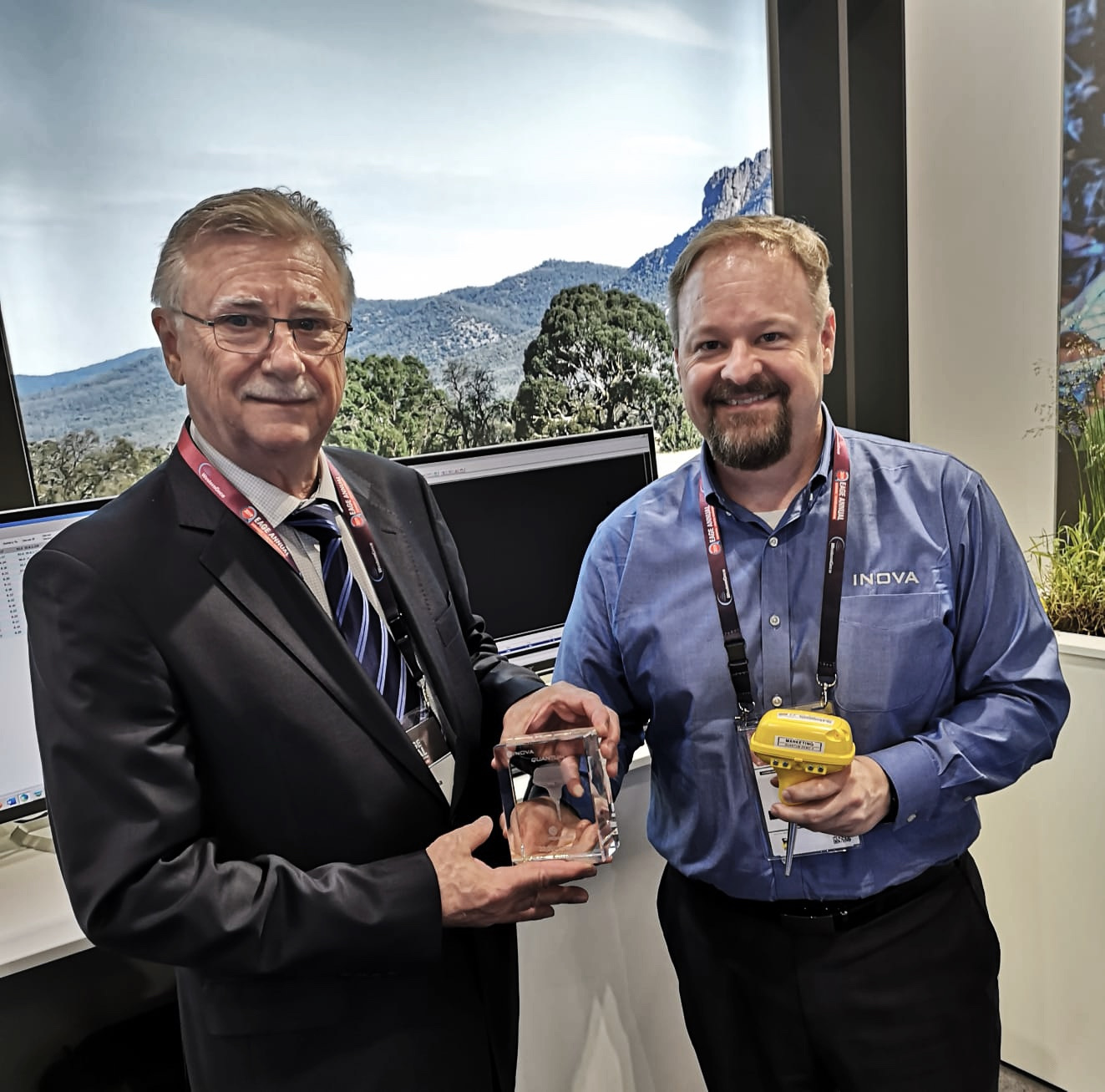 Prospectiuni S.A. purchases 20,000 Quantum nodes
Jun 02, 2019
---
This transaction is supported also by Mitcham Industries, one of INOVA's key partners in product commercialization. Mitcham will be providing an additional 20,000 Quantum nodes to fill the requirements of this vast seismic acquisition project. Mitcham carries a wide portfolio of INOVA products, including sources, cable and cableless acquisition systems.
INOVA has been engaged in testing with Prospectiuni since 2018 to ensure the viability of the proposal. "We have been working hard to make sure that all the stakeholders understand the advantages of using our products and feel confident that they are the right choice for their needs. Our effort ensures this a transaction where everyone wins, and the closer we align with our users the better we position ourselves to deliver on that promise", adds Carey Mogdan, Chief Operating Officer of INOVA.
Marius Milea, Chief Executive Officer for Prospectiuni described the transaction, "I believe this is the largest cableless on shore, 3D seismic acquisition project undertaken in Europe and Prospectiuni has been entrusted to carry out this challenging assignment. We chose INOVA products because we need a reliable solution that will provide us an advantage in the field. Quantum is a product that we believe has the necessary characteristics to make us successful".
INOVA's Quantum cableless acquisition system is a lightweight, low power, autonomous node system designed to maximize return on investment by increasing productivity and reducing downtime while minimizing the impact of difficult environmental and operational conditions. Quantum is powered by INOVA's iX1 software, an operating system for seismic acquisition that simplifies field operations consolidating source control and spread management into one comprehensive view.