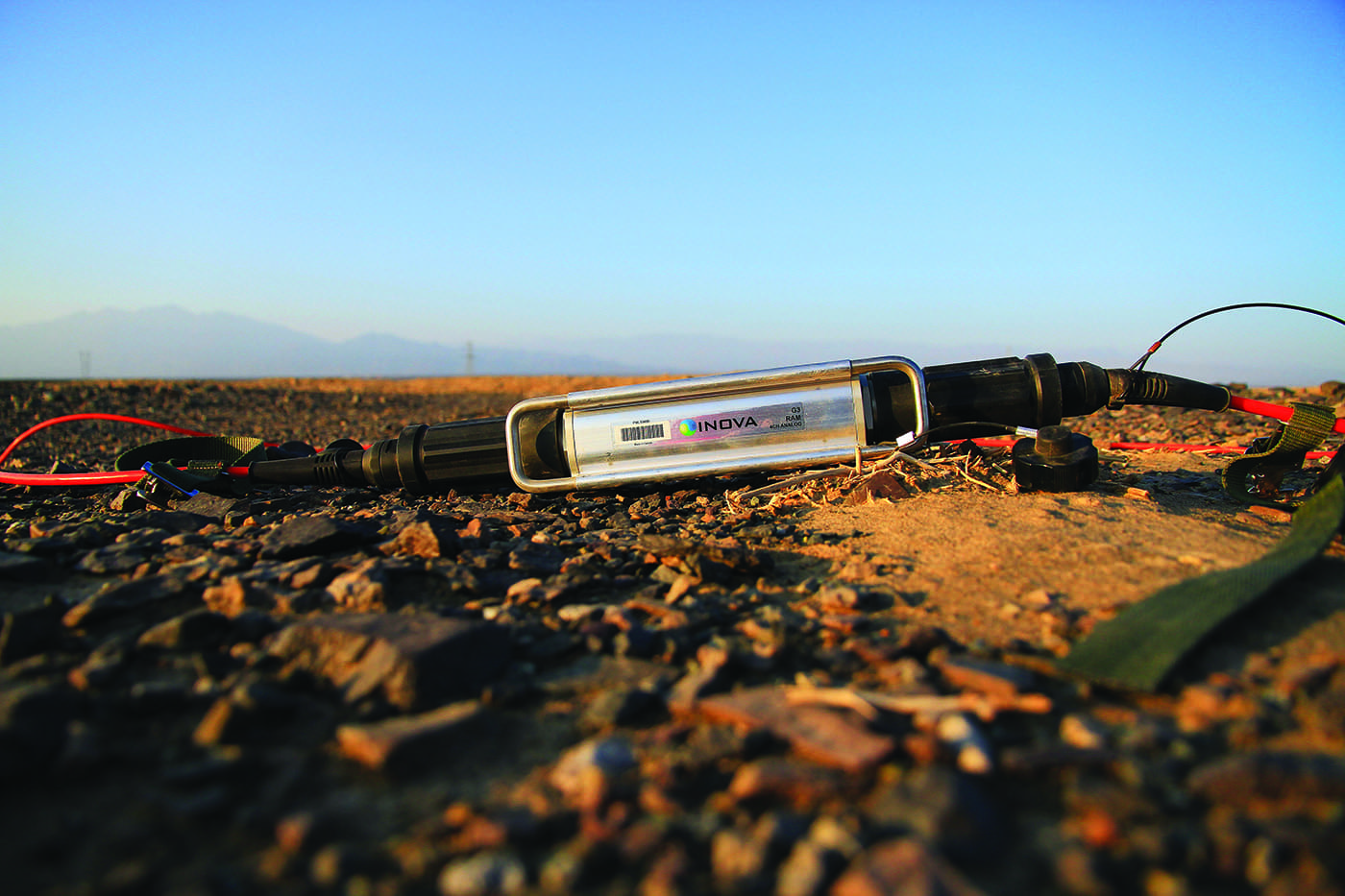 G3i HD expands footprint in India
May 06, 2020
---
HOUSTON, May 6th, 2020 – INOVA Geophysical Inc. (INOVA) announces the sale of its G3i HD Acquisition System and Shot Pro HD impulsive source controllers to M/s South West Pinnacle Exploration Ltd. (SWPE), a leading integrated natural resource exploration service provider in India, under the "Make-In-India" program of the Government of India in collaboration with M/s HGS (India) Ltd. (HGS).
INOVA supplied G3i HD Lite Central and Ground Electronics to HGS who integrated key system components that were manufactured in-house to provide a complete data acquisition system. Following assembly and delivery, HGS, in association with INOVA, carried out training and start-up of the G3i HD system.
SWPE, along with its consortium partners, was awarded an Integrated Coal Exploration Project, which for the first time, included a 2D seismic survey as part of the overall work program. Using this new G3i HD state-of-the-art seismic data acquisition system, the consortium will acquire, process and interpret the data, correlated with core drilling and logging data, to quantify in-situ coal in the target area.
Mr. Manik Jain, Executive Vice President, SWPE stated, 'Our project requires a very compact central system and is cost sensitive. As such, we chose G3i HD due to its ability to meet our requirements and still provide the option to scale up from a small, portable system to a large channel system, providing us flexibility for future operations'.
About INOVA Geophysical Equipment Limited
INOVA Geophysical Equipment Limited is a leading provider of land geophysical technology, including source and source control systems, cabled and cable less land acquisition systems, and advanced seismic sensing devices. Managed as an independent company, INOVA is a joint venture, owned 51% by BGP (a wholly owned subsidiary of China National Petroleum Corporation) and 49% by ION Geophysical Corporation (NYSE: IO). Additional information about INOVA is available at www.inovageo.com.
About HGS (India) Ltd
HGS (India) Limited (HGS) is a world renowned manufacturer and supplier of geophysical equipment, including geophone sensors, geophone string assemblies, seismic system cables, specialty cables, geophone testing equipment, and seismographs and other accessories. HGS (erstwhile Geosource India Limited) a part of the Sowar Group, was established in 1986 in technical and financial collaboration with Geosource Inc. USA, owner of Sensor Nederland b.v. HGSI operates as a public limited independent company headquartered in New Delhi, India. Additional information about HGS is available at www.hgsindia.com.
Contacts
INOVA
Mr. Gary Jones
Phone: +1.281.568.2382